the Journal Mate
Organization overload... Keep your loose objects confined while getting your thoughts, lists, and plans out of your head!
More than an organizer on a journal
In August of 2017, the 30 Days to an Organized Life (#30DTAOL) challenge launched. Every day for 30 days I shared how a journal can be your secret weapon to crushing your goals.
Combining the best concepts from years of time & project management training coupled with leadership skills, I created a plan that WORKS and is FUN. In 30 days, you will learn simple techniques that will help you organize all the important things in life. Regardless of who you are, where you are, your age or even your profession… You WILL learn to make the most of your day/week/month using these tips.
Stop carrying all loose items!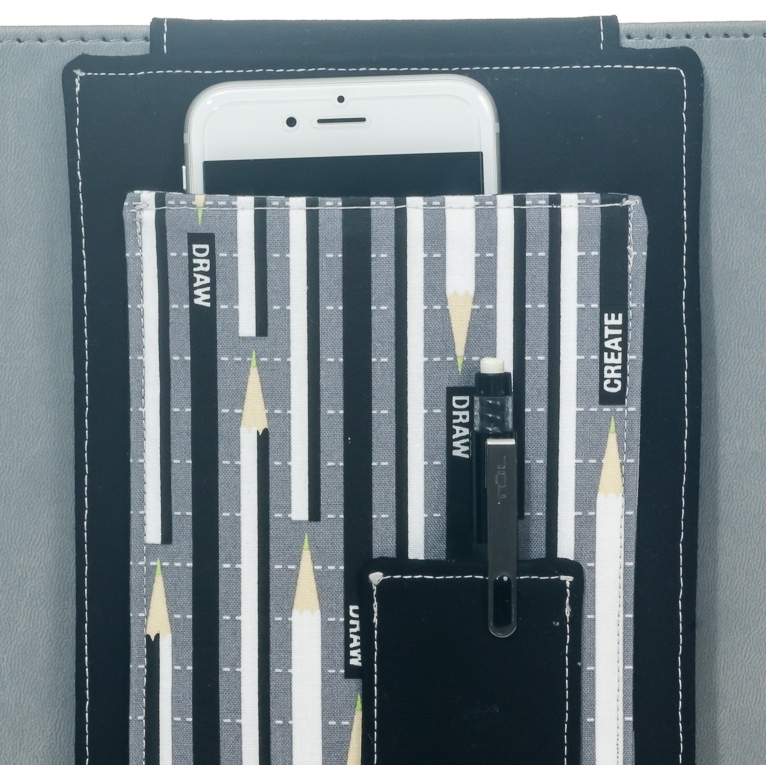 slide a phone into the large pocket and 3 pens in the small pocket.
business cards, money, credit card or id.